Nothing the Obamites do makes any sense whatsoever!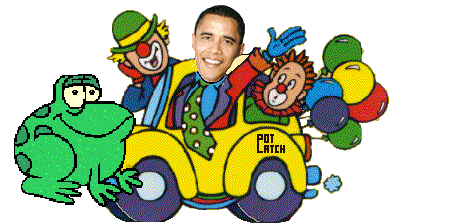 "WARWICK, R.I. — Homeland Security Secretary Janet Napolitano flew over flooded swaths of Rhode Island on Friday, calling the damage significant and saying she's considering a plea by officials for additional federal aid for the economically battered state.
Shopping malls, small businesses and mills are still under water in the state, which has nearly 13 percent of its residents unemployed."
Why is Janet Napolitano surveying the flood damage in R.I.?(from a plane,no less....I guess she can't swim)
Where is Barry Obama?
Can't he survey damage like ALL OTHER PRESIDENTS HAVE DONE?
Napolitano should be surveying the Mexican border where AMERICAN RANCHERS are being executed by MEXICAN TERRORISTS.