"Somerset County investigators seized a cache of weapons including a grenade launcher and hundreds of rounds of ammunition today from the Branchburg motel room of a Virginia man, who also had maps of a U.S. military facility and an out-of-state civilian community.
Lloyd Woodson, 43, whose last known address was Reston, Va., today faces multiple offenses, including second-degree unlawful weapons possession and fourth-degree possession of prohibited weapons,Somerset County Prosecutor Wayne Forrest said.
At the time of his arrest, Woodson was wearing a military-style ballistic vest with a reinforced steel plate and carrying a .223-caliber assault rifle that had been altered to fire .50-caliber ammunition. He was also carrying four loaded magazines with hollow-point ammunition, Forrest said.
The clincher:
"Investigators also found Middle Eastern red and white traditional headdress, Forrest said."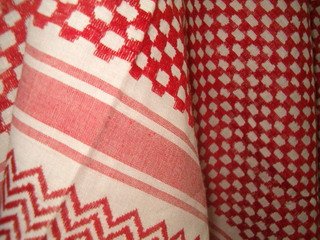 Another military base attack in the making.....