So Mr Ellison Mohammed refuses to take an oath to serve America on the bible. He can't serve America unless he can swear on the quran.
BIG QUESTION~Why haven't our elected Jewish officials insisted on swearing in using the torah??~
Americans are now witnessing the implimentation of the Islamic Agenda.
Will Ellison Mohammed shout
"ALLAHU AKBARRRRRRRRR!!!!"
after he swears in on the quran while everyone at CAIR joins in??
YESSSSSS, cover your ears!!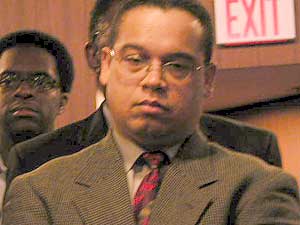 I wonder how the families who lost loved ones on 9/11 feel about Ellison Mohammed swearing on the quran to Allah to serve "America"?? Obviously Ellison doesn't give a damn. He is the vehicle of the Islamic Agenda.
The Islamic Agenda and the quran come before America.
What do Minnesotans think about their elected representative now??
This is a double-edged muslim sword attack because if "Keith" isn't told he can't use the quran, CAIR will file a lawsuit saying the U.S. government is being discriminatory and if the quran can't be used, the bible shouldn't be allowed either. Next, the use of the bible for any purpose will be deemed discriminatory and it will be out-lawed in public.
I always knew why Ellison Mohammed used GREEN AND WHITE for his campaign colors instead of RED, WHITE and BLUE.
The beginning of the end of American culture began a while back, but this is going to hasten the end at WARP SPEED because the Islamic Agenda will use American anti-discrimination laws to destroy our DEMOCRACY and American CULTURE.
IT'S TIME FOR MINNESOTA TO
RECALL ELLISON MOHAMMED.