In Chicago today:
CHICAGO — A 29-year-old man who idolized American-born Taliban soldier John Walker Lindh has been arrested after attempting to detonate what he thought was a bomb inside a van outside a federal courthouse in the Illinois capital of Springfield, officials said Thursday."
"Michael C. Finton, also known as Talib Islam, was arrested Wednesday and charged in a criminal complaint with one count of attempting to murder federal officers or employees and trying to detonate a weapon of mass destruction. Federal officials said the case has no connections with the major terrorism investigation under way in Colorado and New York.
"This alleged plot drives home the stark reality that we must avoid complacency and remain ever vigilant to the threats that violent extremists may pose to the public safety," Acting U.S. Attorney Jeffrey B. Lang said."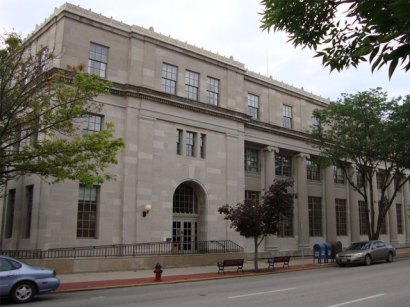 Authorities were originally saying that Talib Islam had no links to muslim militants.....guess they were wrong.
And in Texas:
"A Jordanian citizen was arrested Thursday and charged with attempting to use a weapon of mass destruction in a Dallas skyscraper, the FBI office said.
Hosam Maher Husein Smadi, 19, was arrested near Fountain Place, a 60-story glass office tower located at 1445 Ross Avenue in downtown Dallas, where he placed an inactive car bomb, investigators said.
Evidently there are Wells Fargo Bank offices in the building and Smadi was out to target that bank, according to an arrest affidavit."
"Smadi, who investigators said was heard expressing a desire to commit violent Jihad, has been the focus of an undercover FBI investigation and under continuous surveillance, the FBI said.
Investigators said Smadi was in the U.S. illegally and lived and worked in Italy, Texas, which is about 45 miles south of Dallas."
Illegal?
Guess he crossed the border.....
Well that makes New York, Dallas, and Chicago.
Now that jihad pawns are no longer afraid of being thrown in Gitmo and water-boarded, they are having a fanatical field day.
Muslim militants obviously aren't afraid of Obama.
He's given them no reason to be.