So much for "words":
"SEOUL (Reuters) - North Korea is preparing to move an intercontinental ballistic missile from a factory near Pyongyang to a launch site on the east coast, a South Korean newspaper quoted a source in Washington as saying on Saturday.
The factory north of Pyongyang is the same place where the North manufactured the long-range rocket it fired on April 5 before moving it to the east-coast Musudan-ri missile range for assembly and launch, the Dong-a Ilbo newspaper said."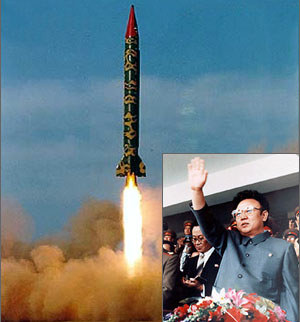 What if Kim Jong's intercontinental dong misses it's target area?
Obama's teleprompter would explode on impact.