Apparently,we are back to a Democratic era of big name and government affiliated suicides:
"Washington - An attorney who served in the Clinton administration was found dead Thursday in an apparent suicide at his Washington law office. Kilpatrick Stockton LLP, an Atlanta-based firm, confirmed in a statement that attorney Mark Levy had died.
"Mark Levy was well known and highly respected for his successful appearances before the Supreme Court of the United States," said Bill Dorris, the firm's co-managing partner.
Levy was a deputy assistant attorney general in the Department of Justice between 1993 and 1995 and served five years in the Solicitor General's office.
D.C. Police spokeswoman Helen Andrews said officers were called to an office building where the firm is located to investigate a shooting Thursday morning. She said investigators believe it was a suicide.
The death comes after the chief financial officer of mortgage giant Freddie Mac killed himself last week. David Kellermann was found dead April 22 in the basement of his northern Virginia home. Colleagues had noticed he was under stress and had suggested he take time off."
Have the Clintonistas returned?
Perhaps a new Obamacornista era has begun.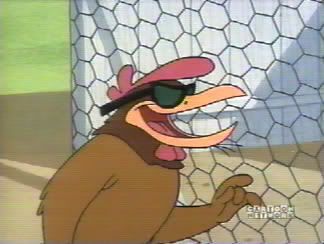 Like the leftist,banty rooster Rahm says:"Never waste a good crisis.....bock,bock,bock!"
With all of the economy related suicidal activity going on,whose going to notice a few others mixed into to the daily mash of morbid news?
AND.....Notice AGAIN that the D.C. police are intimating SUICIDE before the POST-MORTUM has even been performed.
There's no such thing as an "apparent" suicide otherwise forensic pathology would be unnecessary.
Give me blood spatter,gun angles,blood pooling,body temperature and a host of other medical information first.....and then we'll see about suicide.
Impending "job loss" is simply circumstantial evidence and doesn't mean a hill of beans.