Meeting other people on the internet to plan group suicide activities is a growing trend in Japan. This isn't a militant suicide bombing activitiy....just a suicide party where all die together and only kill themselves: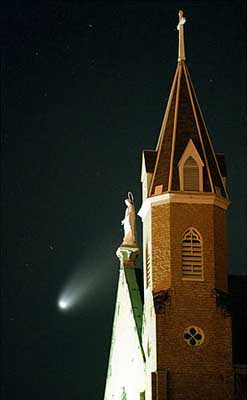 "Four bodies were found in a car filled with carbon monoxide in what was suspected to be Japan's latest group suicide, police said Monday.
A group of woodcutters found the bodies inside the vehicle parked on a small path on a hillside deep in the forests of Tochigi prefecture northeast of Tokyo, a police spokesman said.
Police said the three men, aged 20, 22 and 38, and one woman, 30, were all from Tokyo and nearby areas.
"The families of all of them except the 22-year-old man had filed missing person reports with respective local police," said the police officer. "Police believe it was a group suicide."
Investigators found three charcoal burners, all used fully, in the back of the car, he said.
Japan has one of the developed world's highest suicide rates.
It has witnessed a growing number of suicide pacts among strangers who meet on the Internet and then go to scenic areas where they kill themselves together through carbon monoxide poisoning."
Remember the Heaven's Gate organization during the Hale Bop comet visitation?